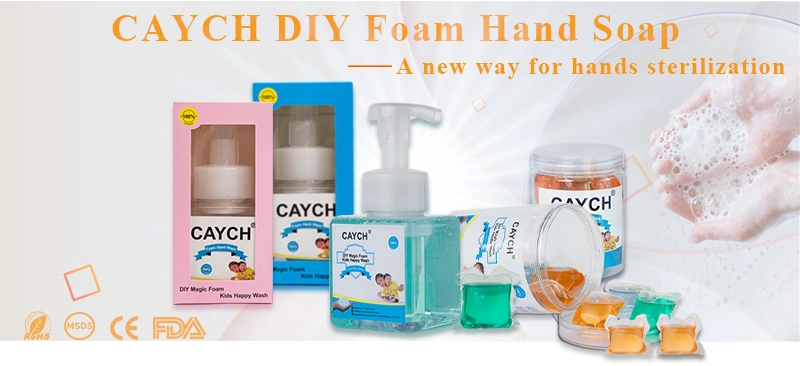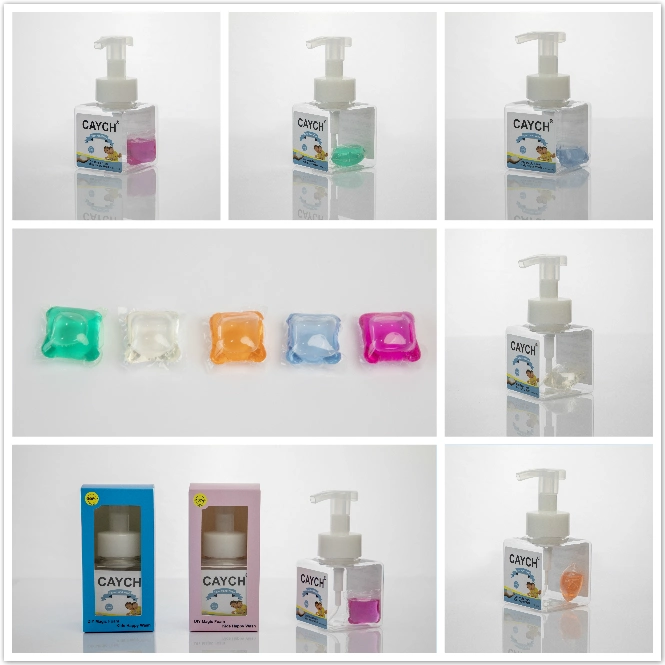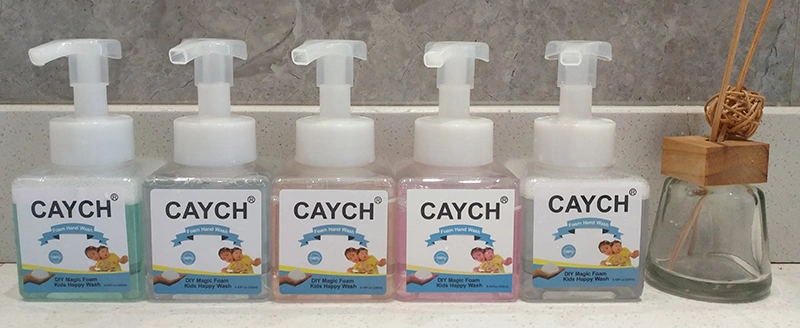 Item Name
CAYCH DIY Foam Hand Wash
Form
Bead mixed with water to DIY foam
Volume
250ml or customized
Features
Hand wash, DIY foam, moisturizing skin
Sample Time
5-7 days
Color
Four colors: blue, green, yellow, pink
Lead Time
15-36 days
Package Type
A. 1 empty bottle, 1bubble gun, 7 small bubble model packed in a plastic can.
B. 1 empty bottle, 1bead model packed in a plastic can.
C. 1 empty bottle, 3pods packed in a plastic can.
Storage
Store in a cool and dry place, avoid direct sunlight or high temperature ( better to keep below 35ºC)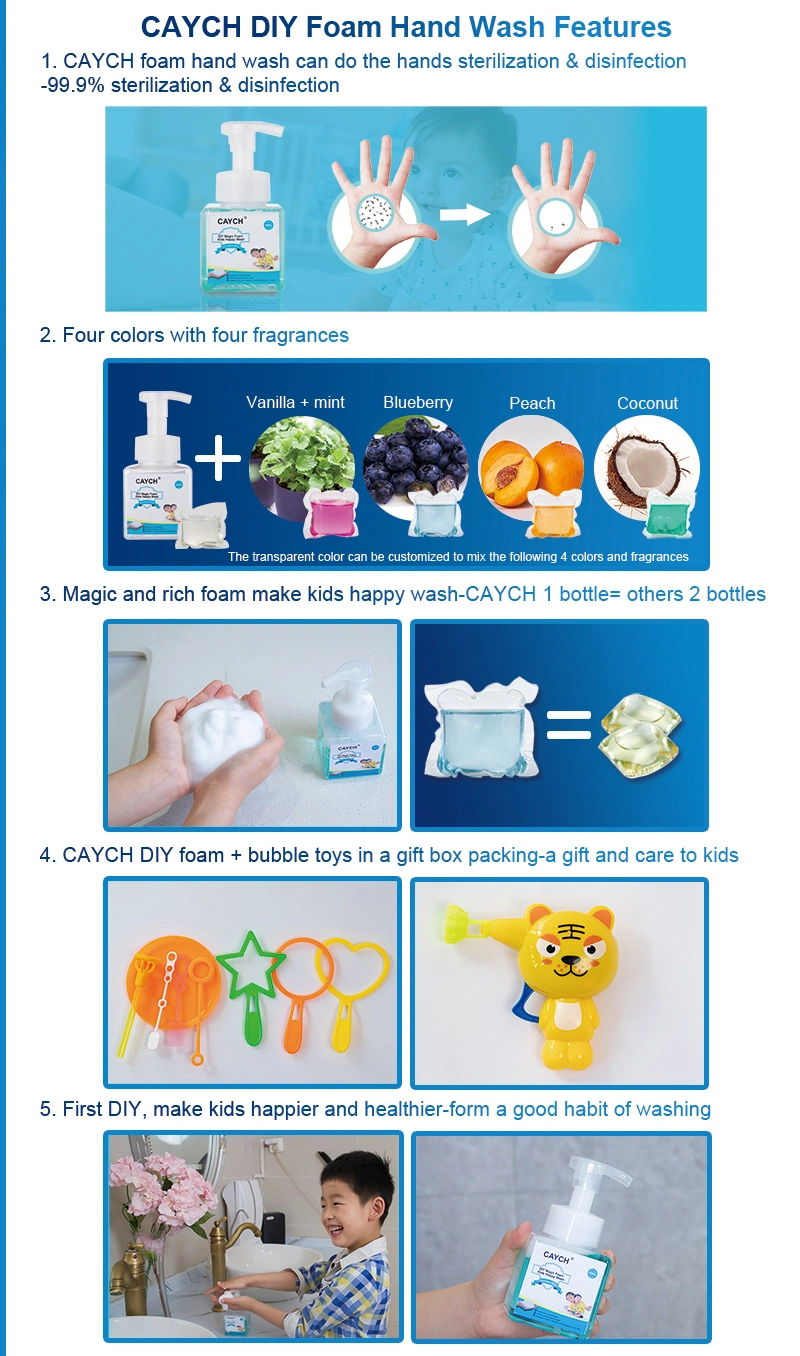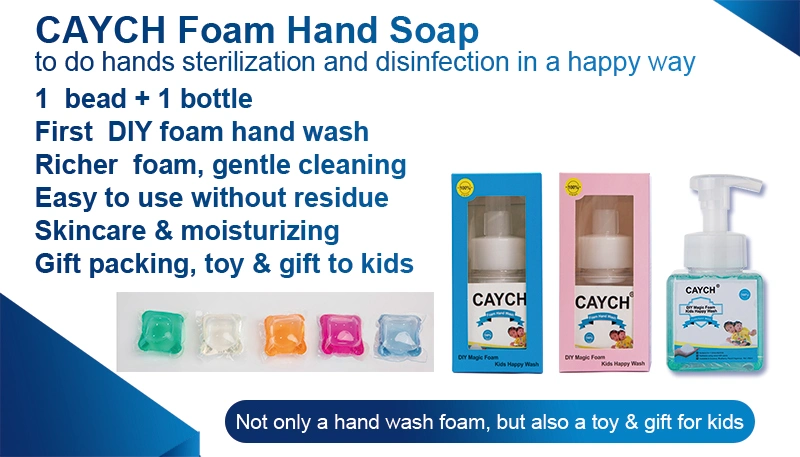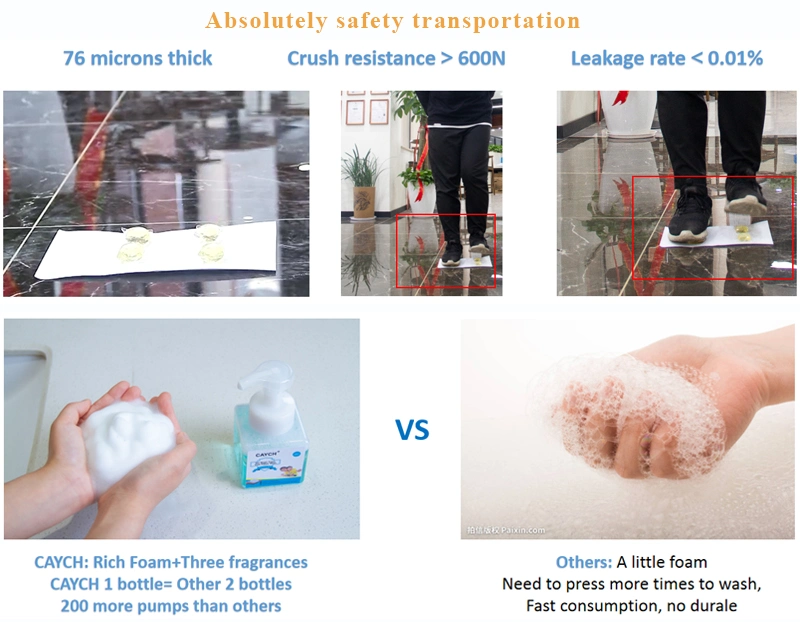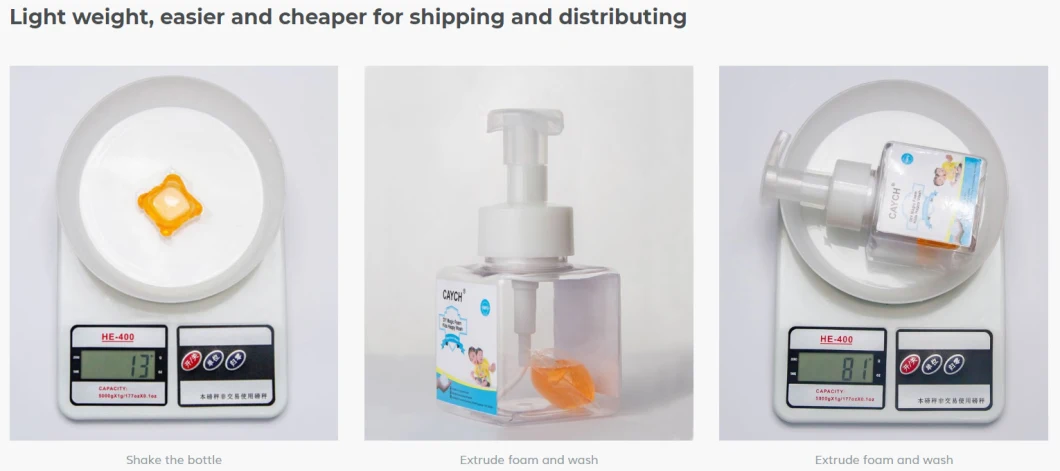 In the context of the epidemic, it is important to wash your hands carefully. Environmental protection is also a very important concept nowadays, The CAYCH brand has always designed and developed products with this in mind, the latest product CAYCH DIY magic foam hand soap, not only can let the child DIY hand sanitizer by their own, but it also can let the children to wash their hands during playing and let them really like washing hands. At the same time, It can pair a bottle with multiple beads which not only decrease the number of bottles used but also greatly decrease the difficulty of transportation, no matter which links with the concept of environmental protection interlocking.
Differences

Others

CAYCH

washing way

foam liquid, no interesting

DIY Magic Foam and toy, kids feel happy

Packing

Normal weight, the liquid within the bottle

CAYCH beads into bottle without liquid, save shipping cost, convenient for resell

Competitors

Has many similar competitors, no unique advantages

No competitors in the market

Transport

At-risk

18-year experience of export, has its own professional shipping agent, no risk

Stock

will cost a long time to produce

Mature production line, advanced equipment and abundant inventory

Fragrance

Single fragrance

Three colors with three fragrance, meet the needs of different people

Composition

Common ingredients, Similar to others

The import biological active enzyme can sterilize and sterilize deeply and quickly,
and add skincare factors to take care of hands skin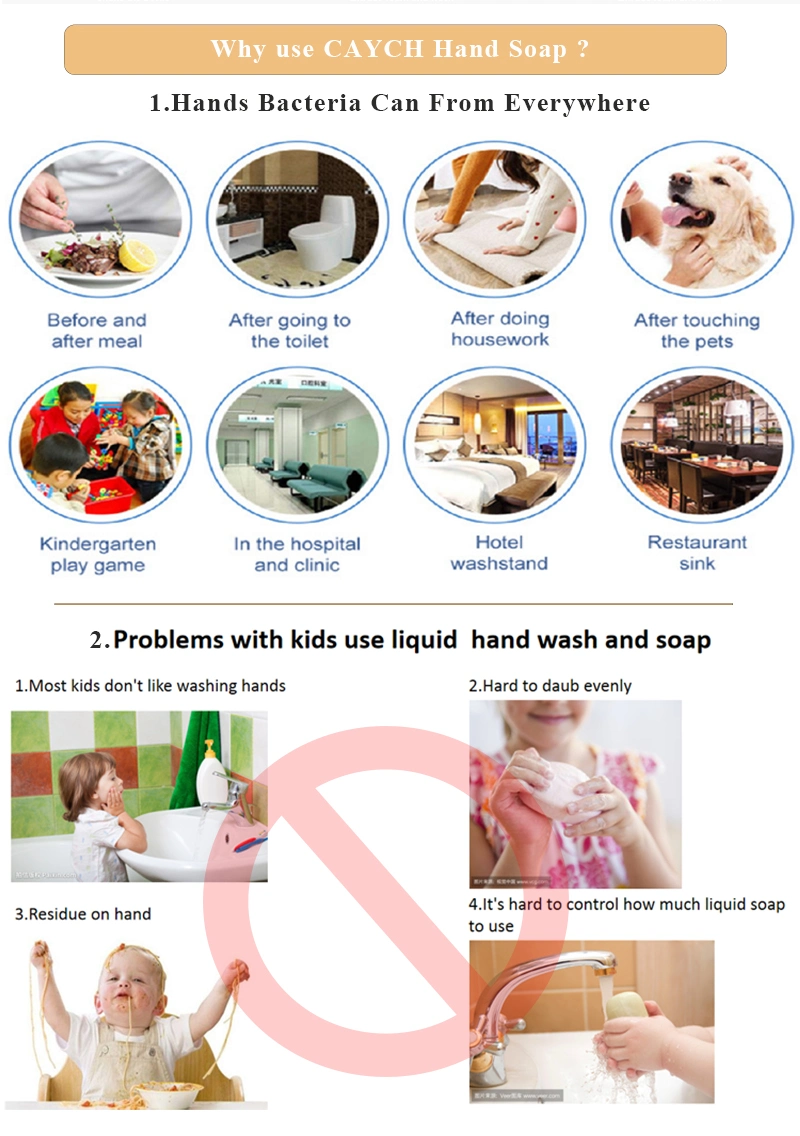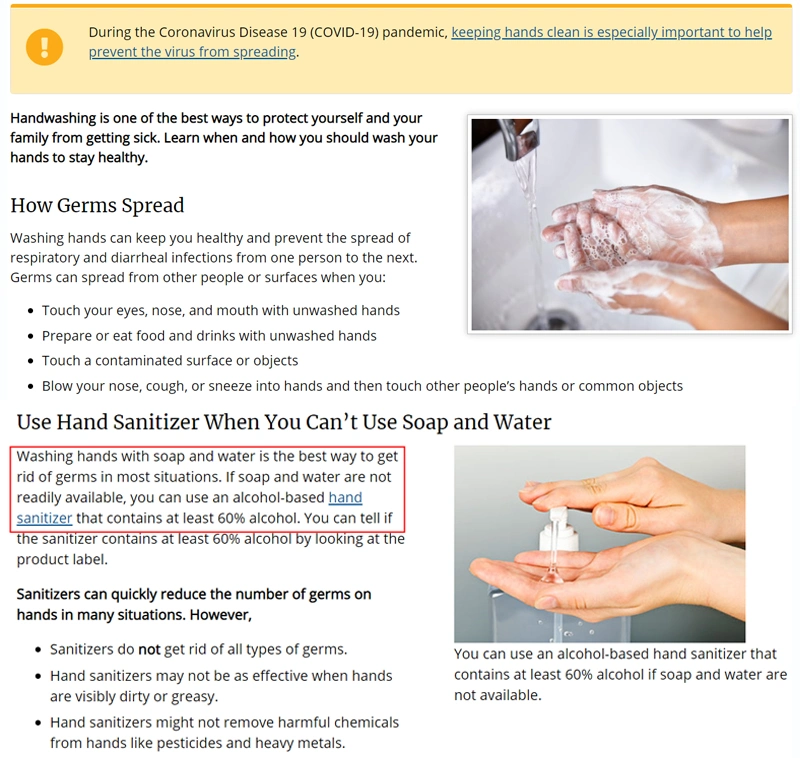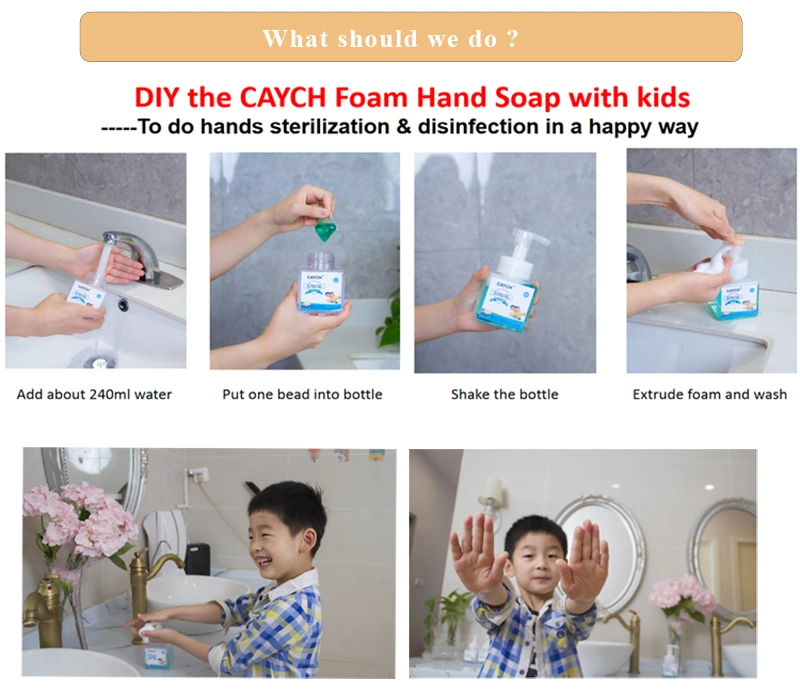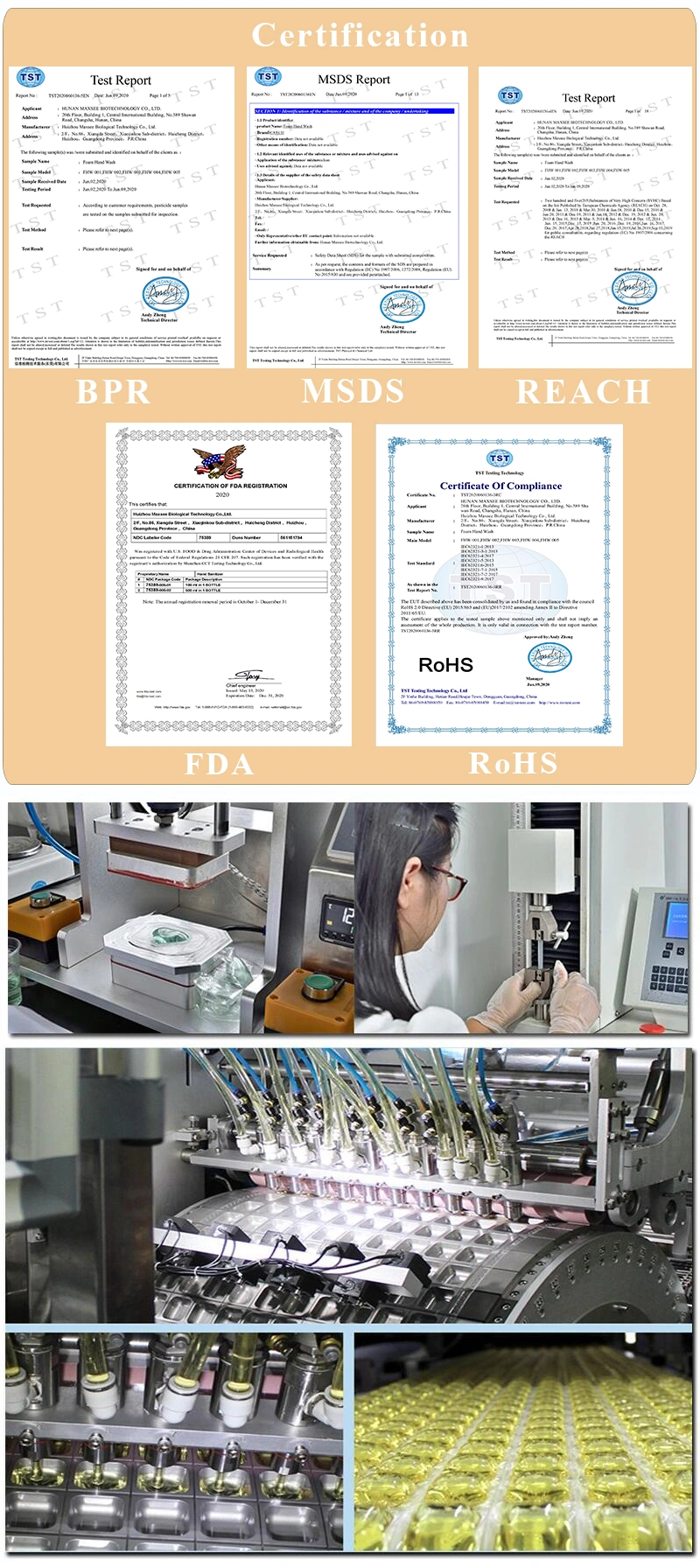 CAYCH-- One of the core supplies of hand wash bead in China is Expanding overseas markets
Large-scale hand wash beads production base
Fully automatic equipment --Annual production of 1000,000,000 beads
Multiple specifications and varieties meet different channels

We're looking for distributor now, if you start now, you shall become the first and only one!