DESCIPTION:
The bath salt is composed of herbs, natural land salt, natural sea salt, minerals and plant essential oils. It is rich in iron, calcium, selenium, magnesium and other trace elements needed by the human body. The long-term use of bath salts can eliminate the skin. Melanin, the skin gradually restores whiteness, tenderness and elasticity, and has a positive effect on removing facial acne, acne and pigmentation.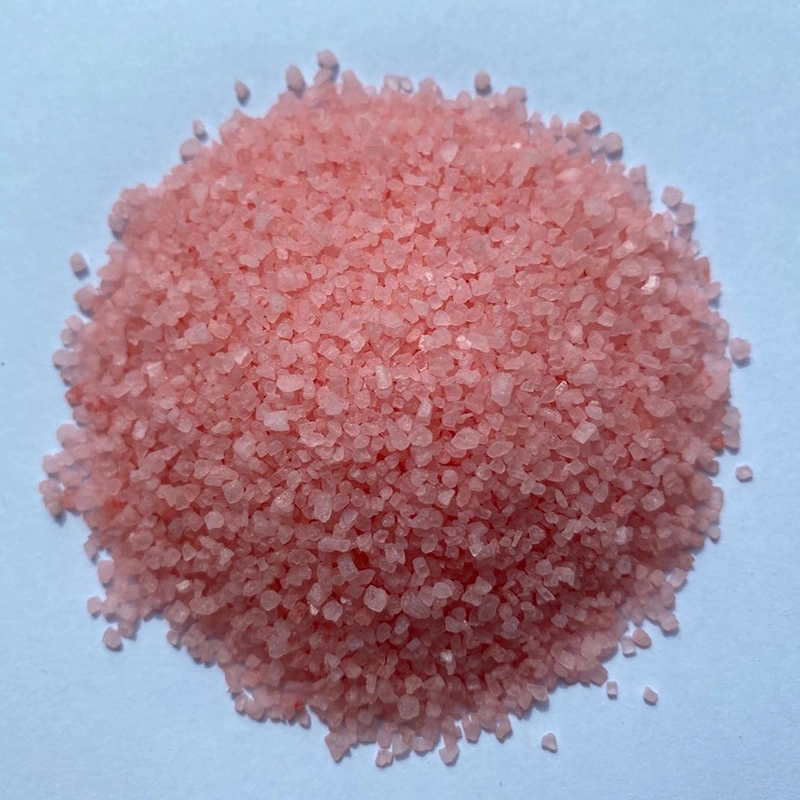 SPECIFICATIONS:
Main Ingredients
Nacl
Ca
Mg
SO4
99.95%
0.02%
0.004%
0.03%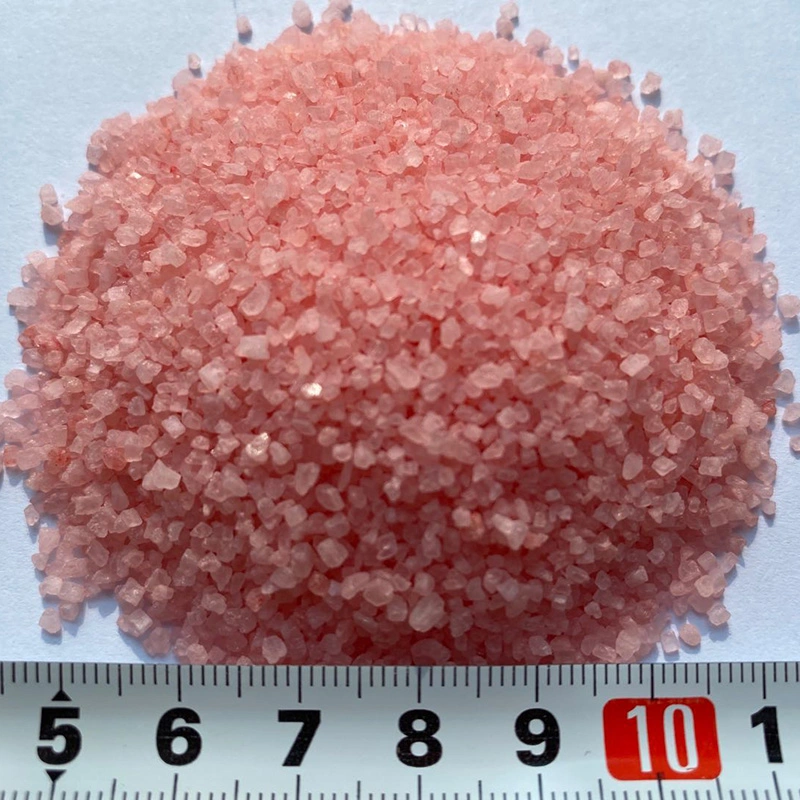 Bath salt use:
1.Control T zone grease
Summer skin oil is a big worry. For the T-zone where the secretion of oil is strong, you can use a fine salt on the top, gently massage for 3 minutes, then use the middle finger to make a squeeze massage from the bottom to the upper part of the nose.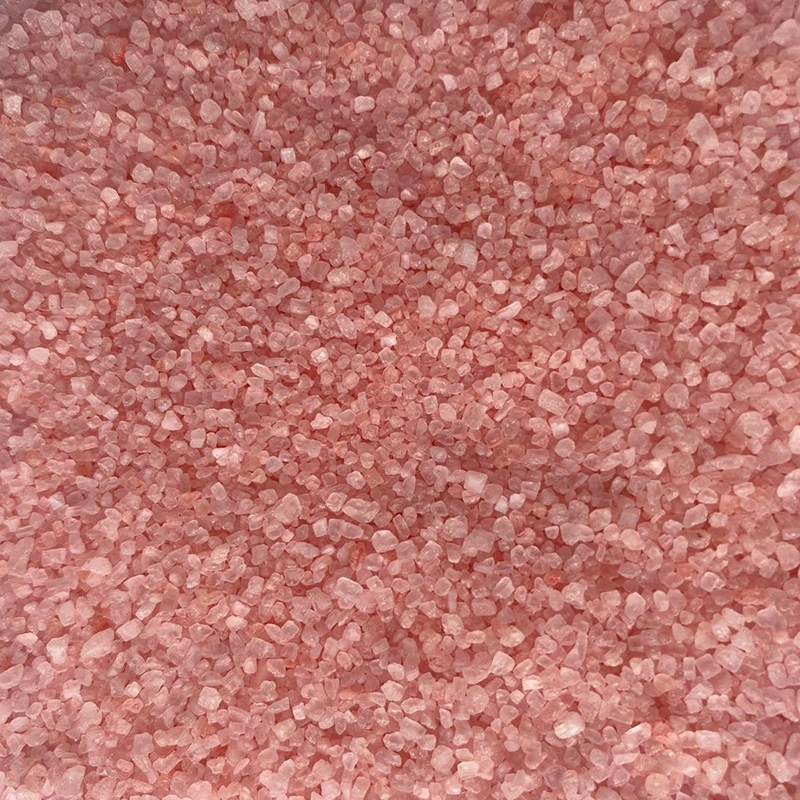 2.In addition to acne marks
The traces of acne are annoying. Take some salt, massage it in a spiral shape with traces or bumps, and take enough salt to apply it to the part that needs to be solved. Wash it after five or six minutes. Be careful not to massage the growing acne.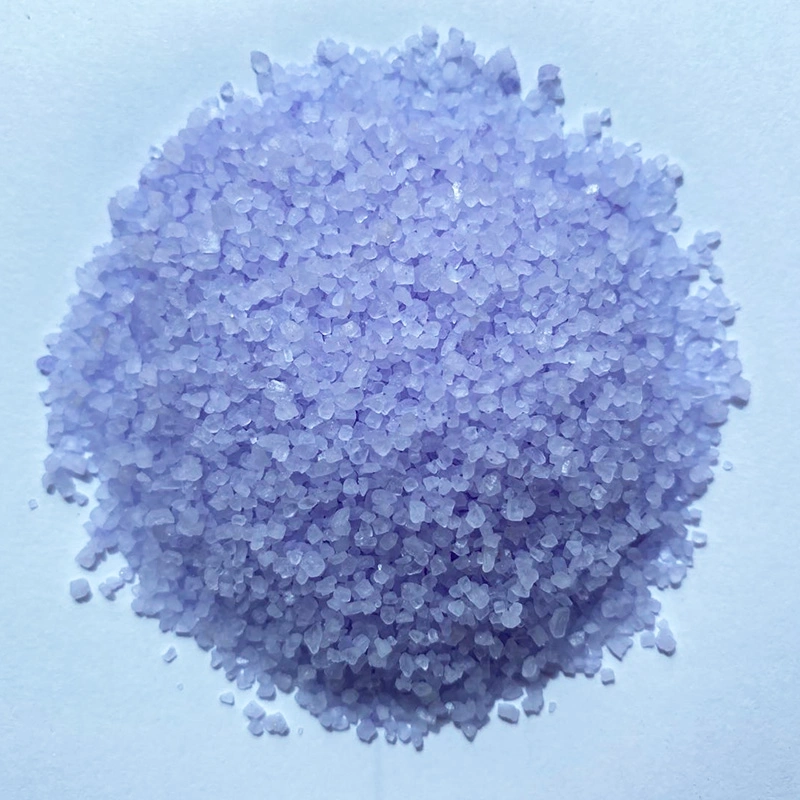 3.Remove skin spots
Wet the salt on the face with water, massage for 1 minute, the intensity is the same as when washing the face, draw a big circle on the cheeks from the bottom to the top with the nose as the center. Then use the fingertips to circle the black spots.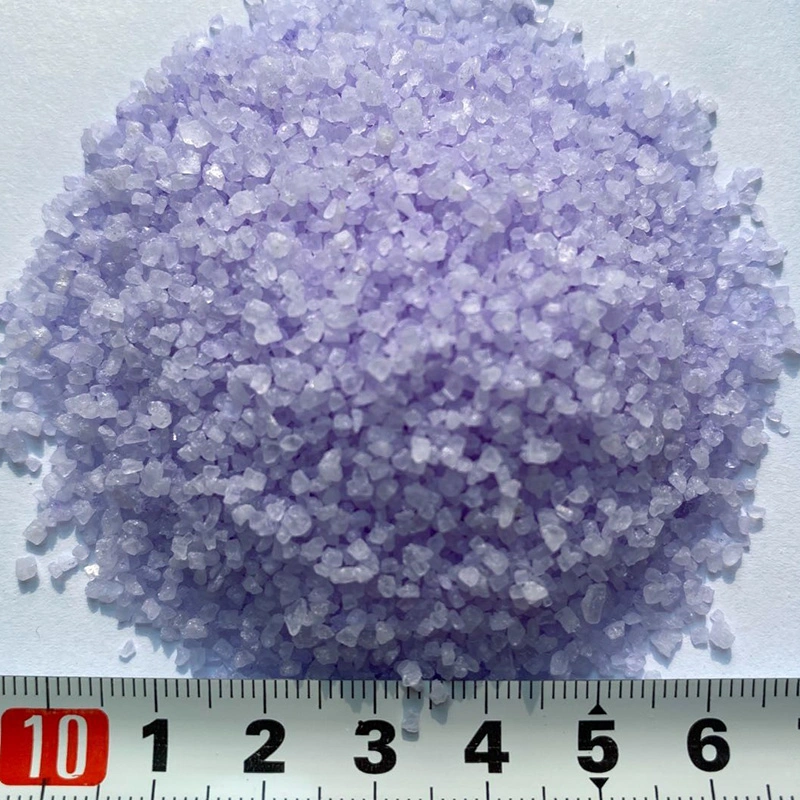 4.Prevent dandruff
Put a large spoonful of salt in a small jar for travel, and then shake it evenly with half a can of water. After washing your hair, pour the salt water on your head, massage with your fingertips, and then rinse off the conditioner.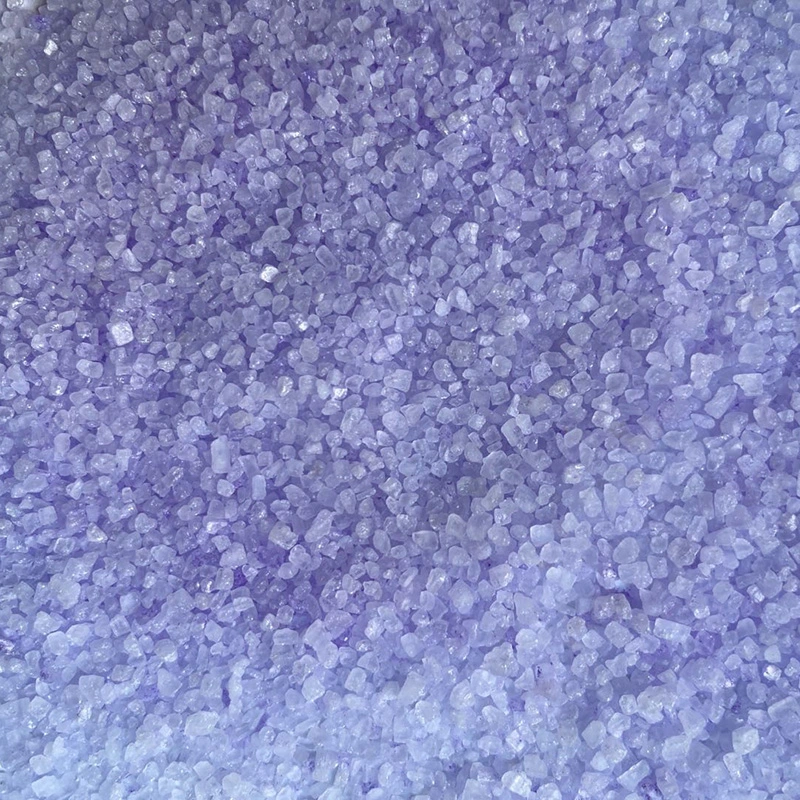 5.Remove odors from underarms
Salt has a bactericidal and anti-inflammatory effect, and it is directly applied to the underarms when bathing. On weekdays, you can carry it with a cotton lump that is slightly lighter than seawater, and it is always used to clean sweat. Apply a large amount of coarse salt to the toes, between the toes, and the soles of the feet, and rub it 5 to 6 times by hand, then take a few minutes to get rid of the odor.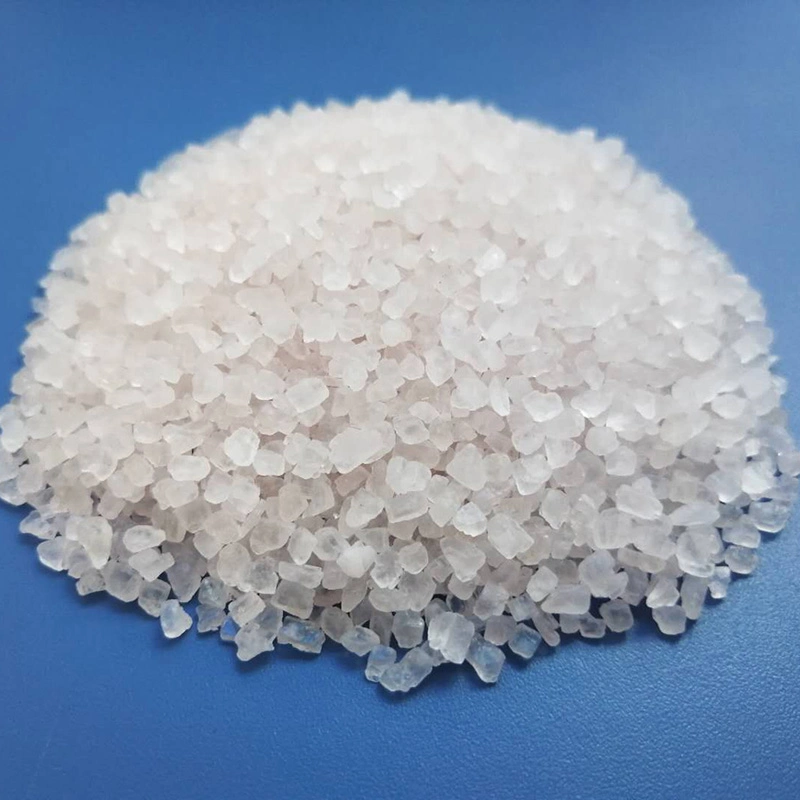 6.Nursing back acne
After bathing, let the body warm enough. After the pores are opened, apply some salt to the back and wipe all the corners. Massage with a bath brush for 1 minute, don't use too much force, just let the salt between the skin and the brush move, then use a sponge to put on the salt water, stick it on the back for 10 minutes, rinse with water.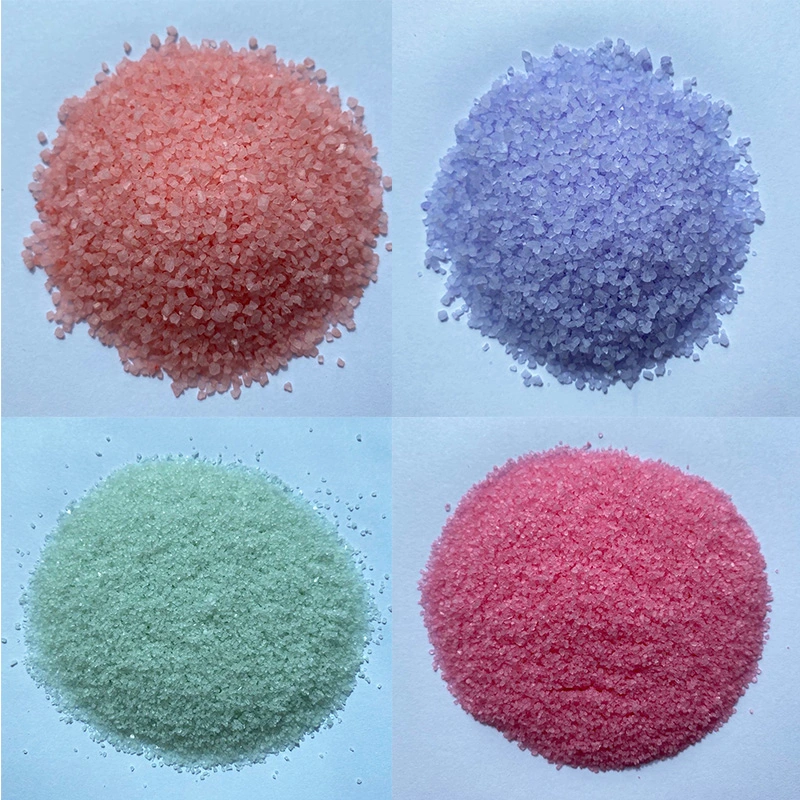 PACKAGING DETAILS:
0.5kg/1kg/2kg/5kg/25kg/50kg or depend on customer requirement
DELIVERY DETAILS:
Strictly Deliver the goods in accodance with the contract.

STORAGE:
Stored in shady, cool and ventilated storehouse; sealed packaging container, preventing damp; separated from deliquescent goods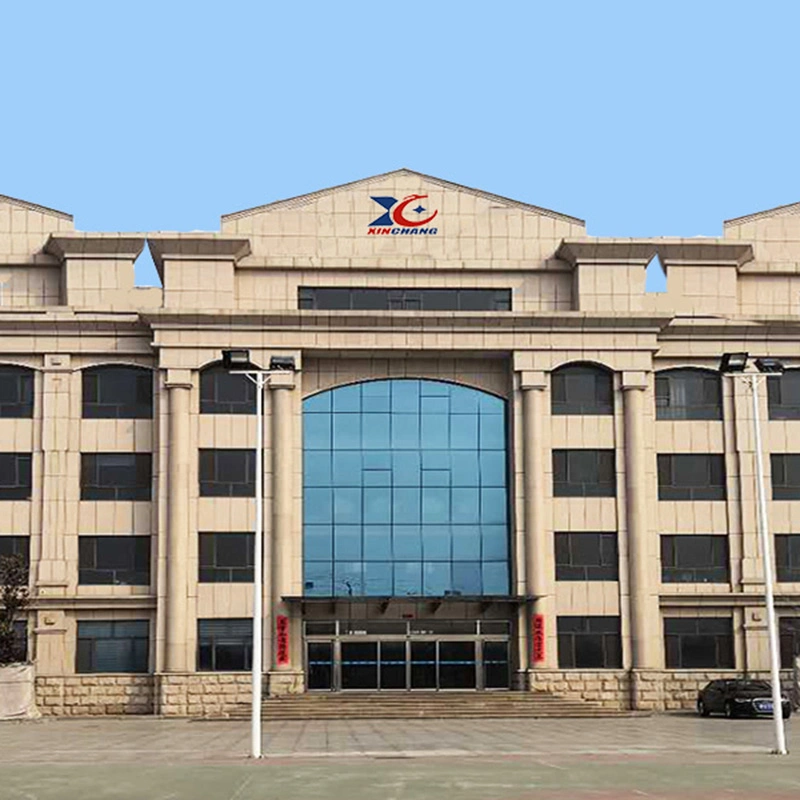 COMPANY PROFILE:
Weifang Xinchang Chemical Co., Ltd, a limited liability company which is engaged in production and trade in accordance with modern enterprise management system.
It mainly produces and sells raw salt, refined salt, melting snow salt, various kinds of environment-friendly snowmelt agents, calcium chloride and magnesium chloride. It can supply 300000 tons of industrial salt, 100,000 tons of snow melt, 80,000 tons of calcium chloride and 60,000 tons of magnesium chloride.
The company is located in weifang binhai economic development zone, which is located in the central part of shandong peninsula and the south bank of laizhou bay in bohai bay. It depends on Qingdao, Yantai, west to Dongying, Zibo. Weifang binhai project area underground brine resources, high concentration of bittern area of 120 square kilometers, the average underground brine concentration 12.5 'BeO, net proved reserves of 2 billion cubic meters, rich in sodium chloride and bromine, also contains iodine, boron, lithium, strontium and other elements. Area developed salt pan of the construction of the more than 120 acres, an annual output of 500 tons of high quality for our more than 500, 1/10 of the total, bromide production capacity of 26000 tons, make up about a quarter of the country, is the larger salt bromine production base in the country.
Weifang Xinchang Chemical Co., Ltd. relying on resources, location advantage of binhai project area, in line with people-oriented, integrity management, quality service, the development of the principle of win-win cooperation, established business relations with dozens of downstream enterprises at home and abroad. Products have been exported to the United States, Russia, Korea, Japan, the Middle East and southeast Asia countries, won the customer's praise.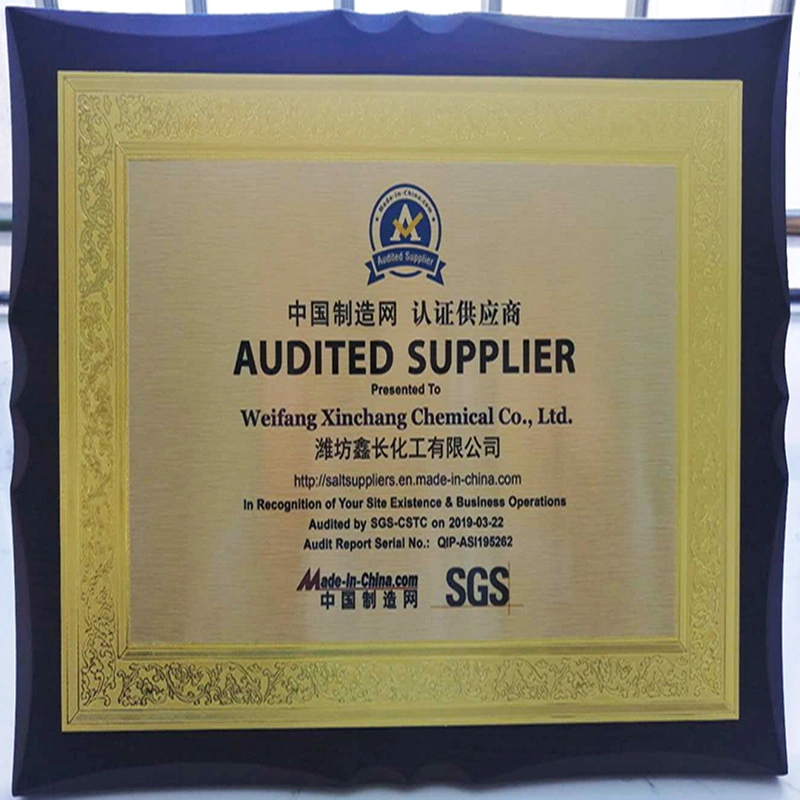 Q&A
Q: Are you a trade company or factory?
A: We are a salt factory with our own trading company.
Q: What is your main product?
A: Our main products are salt, refined salt, Bath salt,Calcium oxide,calcium hydroxide,melting snow salt, various kinds of environment-friendly snowmelt agents, calcium chloride and magnesium chloride, etc.
Q: How do you control the quality?
A: Our factory is equipped with professional technicians to control quality, out inspectors take sample for testing every 2 hours to ensure the quality of our production. We also accept BV, SGS or any other Third-party inspection.
Q: How long time you can make the shipping?
A: We can make the shipping within 15 days after confirming the order.
Q: Where is your factory located? How can I visit the factory?
A: Our factory located in WEIFANG, China. It is only two hours from QINGDAO.