Custom Logo Plastic Snack bag Stand Up Ziplock Bath Salt Pouch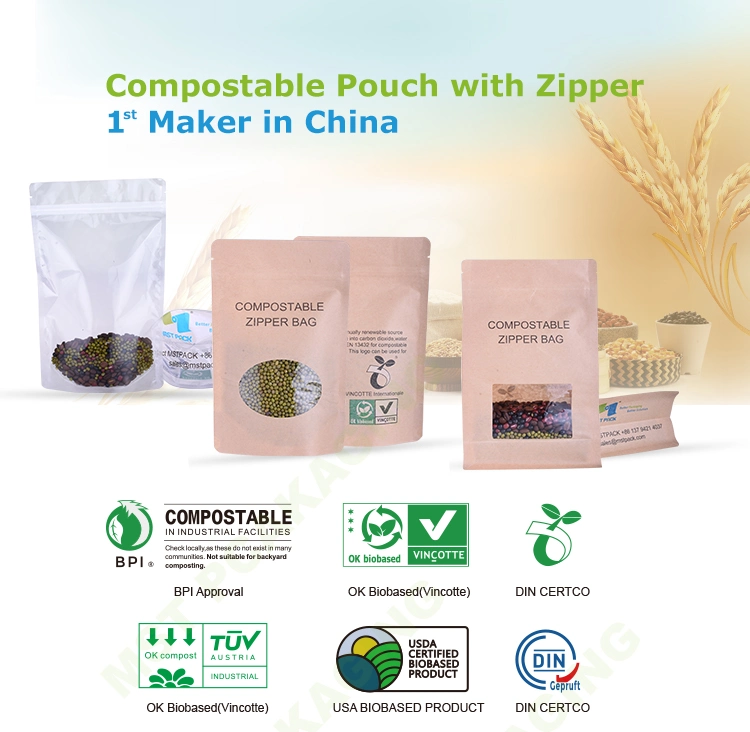 Product Description
Product Type

Customized Printing Biodegradable Plastic Coffee Filter Bag with Aluminum Foiled

Material

Kraft Paper/PLA/PLA

Printing

Gravure Printing(Up to 10 Colors)

OEM Service

Yes(Logo Printing)

Certification

DIN, BRC & ISO audited






Applications





·

Coffee

·

Confectinoery

·

Chocolate

·

Grains

·

Nuts & seeds

·

Dried Friuts



Technical Data



· 3 layers laminated

· Thinkness: 100-150U

· Paper based material

· Printable

· OTR - 0.2(25ºC 0%RH)

· WVTR - 160(38ºC 90% RH)

Regulatory Features

• The laminate is certified for Industrial Composting

• Up to 80% or 100% bio based
Biodegradable/Compostable Introduce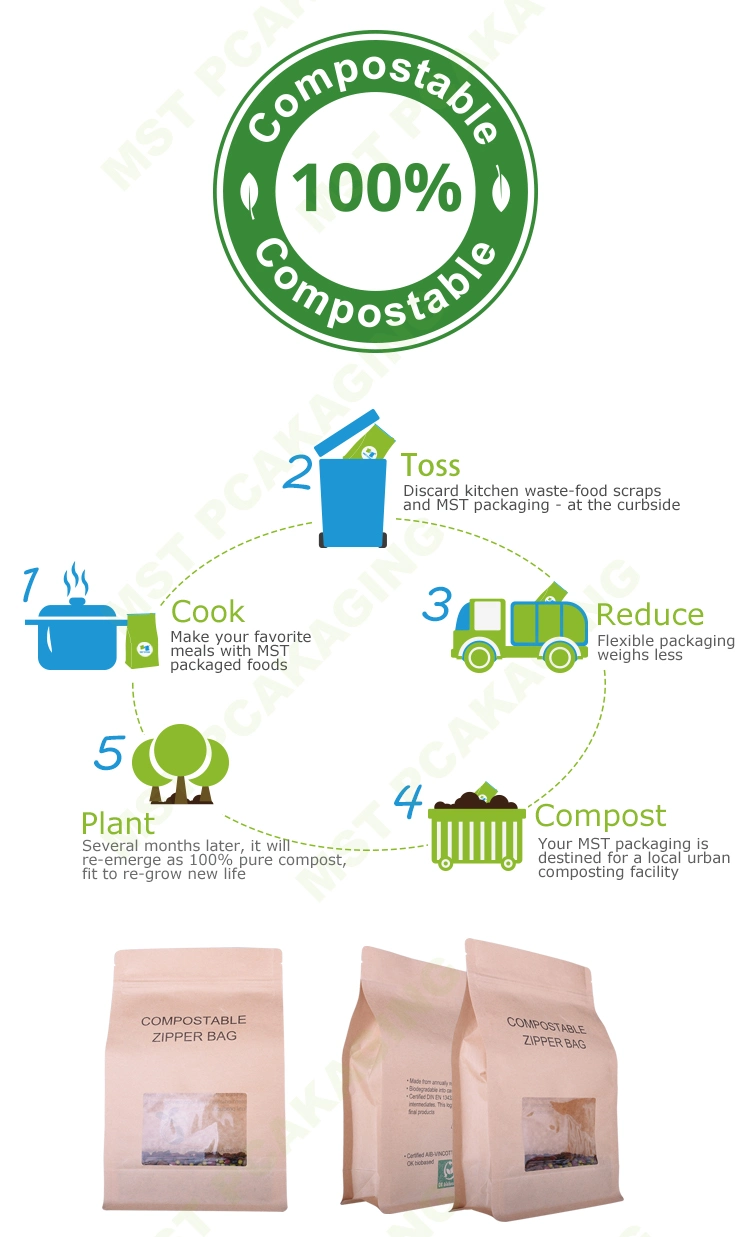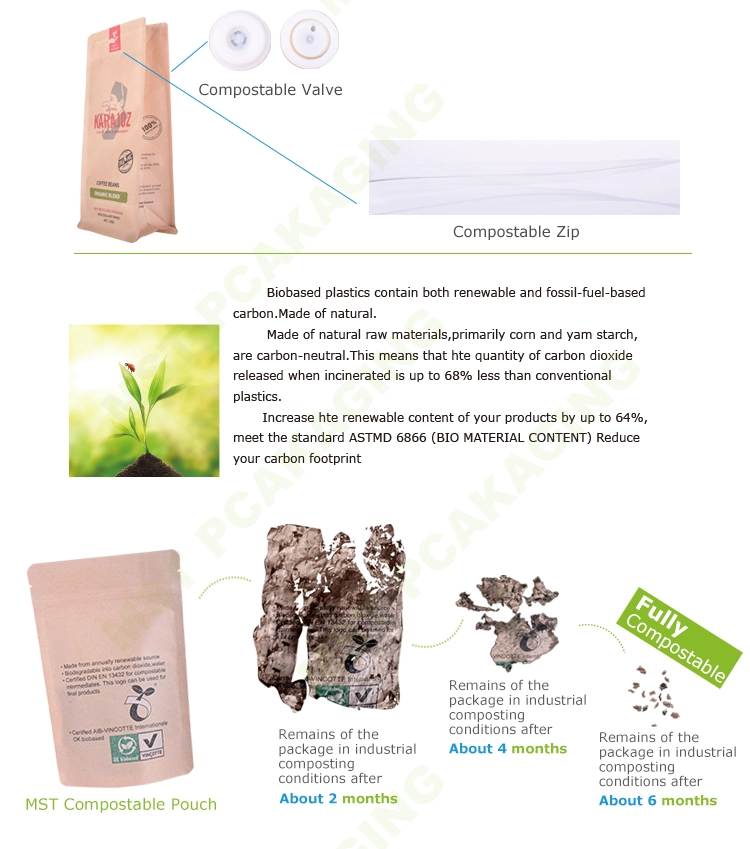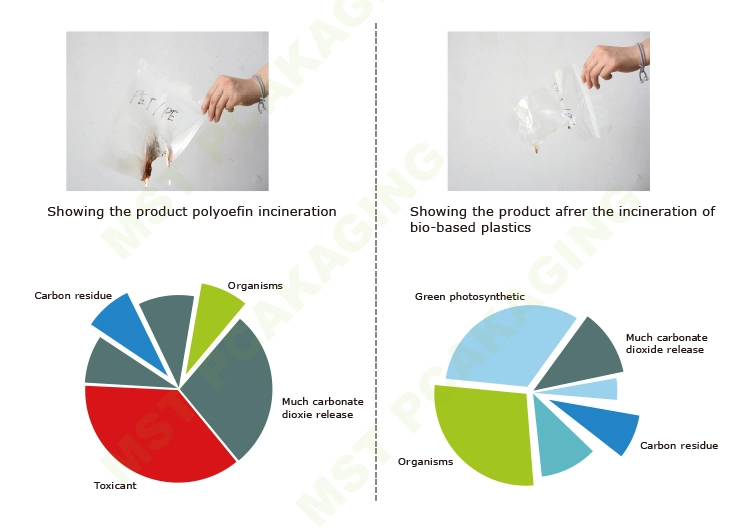 Packaging and Printing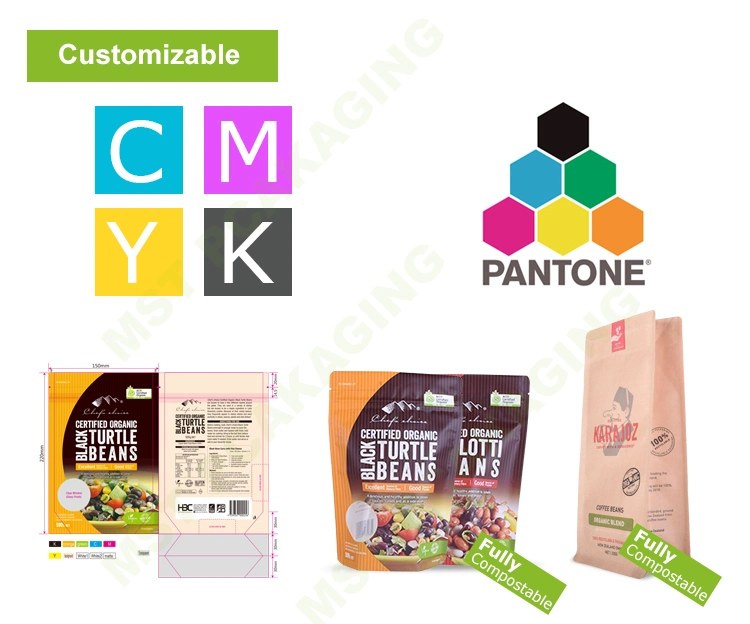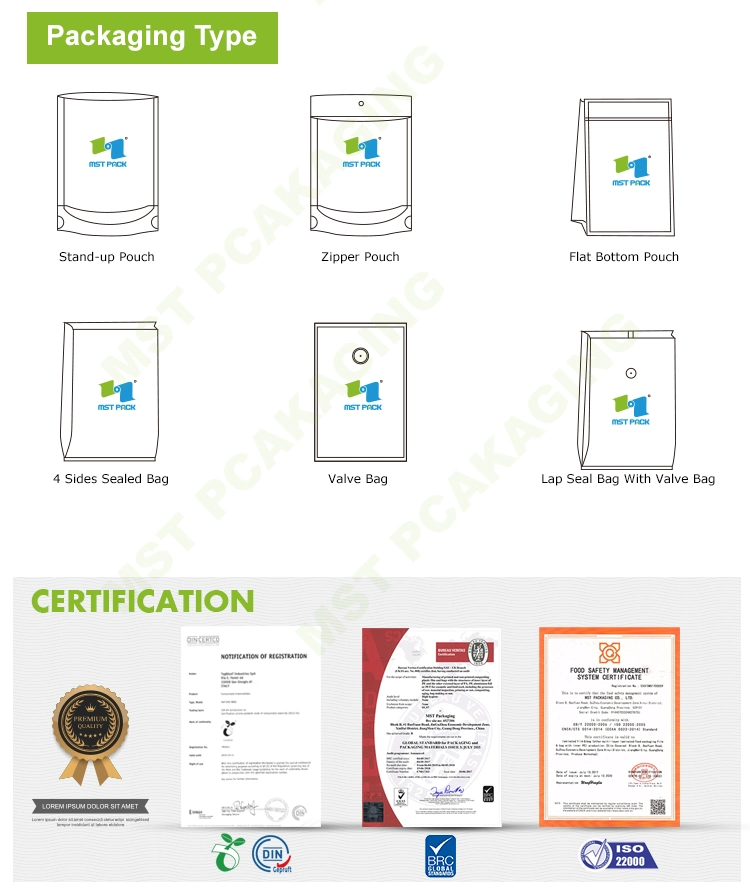 Our Business Partner&Customer Visiting&Our Services
FAQ:
Q1:What kind of material it is (PLA) is it from rice, Corn etc?
PLA is a new biodegradable material made from starch from renewable plant resources (such as maize, rice etc.)
Q2:What is thickness of this pouches?
The material is Kraft Paper 45gsm and PLA 40microns.
Q3: Food grade certificates.
Yes, we have the food grade certificates like BRC and ISO.
Q4:Require Report -- Overall migration to Commission Regulation EU 10/2011 and (EC) No 1935/2004 for each product (Material Type).
About the report, it will be sent after signed a confidentiality agreement with us (the report can't be sent to others or divulging secrets without our consent). Because this kind compostable zipper pouch just can be made by us now in China.
Q5:Supporting Documents for Biodegradable process Example how long it takes And how?
The detailed documents will be sent later.
Q6:Products Suitability
Dry products
Oil based products
Acid based products
Salt
Our Main Products

Coffee Bags

Pet Food Bags

Stock Bag

Zipper Bags

Flat Bottom Bags

Stand Up Bags

Shopping Paper Bag

Paper Bags

Silicone Bags

Compostable Bag