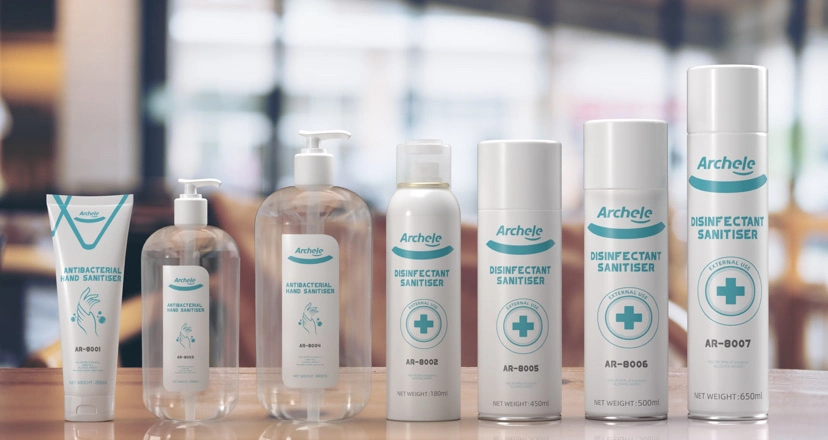 1.
Effectively kill escherichiacolo ,

staphylococus aureus ,candida albicans and

pseudomonas aeruginsosa.

2.Suitable for the disinfection of skin ,hands
,household ,clothing ,etc
3.Effective prevention of cross infection /
Efficient sterilization 99.%
| | |
| --- | --- |
| Production name | 80ml Disinfectant Sanitizer Hand Gel -75% Alcohol base |
| Model number | D580A12-80ML |
| Material | Ethyl alcohol |
| Style | Waterless Sanitizer Hand Gel |
| Application | Disinfection and sterilization |
| OEM/ODM | Accept |
| MOQ | 10000pcs |
75% Disinfectant sanitizer-Alcohol base

:
2.

Suitable for the disinfection of skin ,hands,household ,clothing ,etc
5.Feature: Basic Cleaning
Why the alcohol percentage must be 75% ?
1.The concentration of 95% alcohol is too high and the ability to destroy protein is too strong and fast. When 95% alcohol is close to bacteria, it will coagulate and destroy the bacteria and protein around bacteria. A protective film composed of coagulated protein will be formed around bacteria, so that alcohol molecules can't enter into the bacteria and kill bacteria.

2.Due to the decrease of alcohol concentration, 75% alcohol can not coagulate the proteins which is around and on the surface of the bacteria when it is close to the bacteria, so it can't forming a protective film. The alcohol molecules can enter the interior of the bacteria to play a bactericidal role.

3.Alcohol is an organic compound, scientific name is ethanol, molecular formula is C2H5OH. Alcohol molecules have great penetration ability. They can pass through the cell wall and cell membrane on the surface of bacteria, enter the cytoplasm, destroy the tuberculosis of proteins in the cytoplasm, and make bacteria die. This process can only be completed with the participation of alcohol and water molecules.